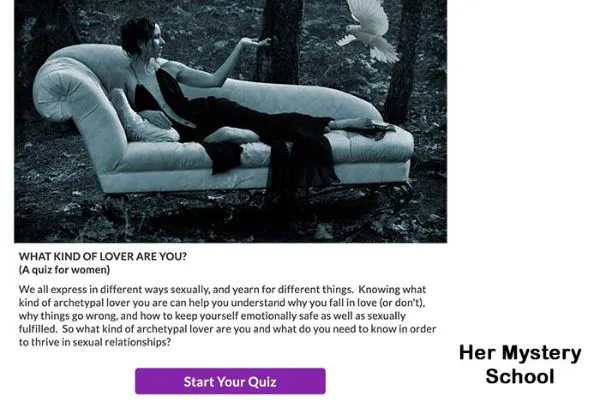 Her Mystery School created this Riddle personality quiz for women to help them understand why they fall in love
Quizzes work well in many verticals. In this case, this quiz was top of funnel engagement content – to engage then collect leads for an online course for women's empowerment and sexuality.
This Riddle personality quiz was created by Her Mystery School because it helps them to:
– Grow their audience – personality tests and quizzes are our quiz creator's most shared content.
– Engage their visitors – on average, visitors who take a personality test stay 41% longer on your site.
– Gather more (& better!) leads online – they added a lead form to their personality test to qualify and segment each user based on their test results.