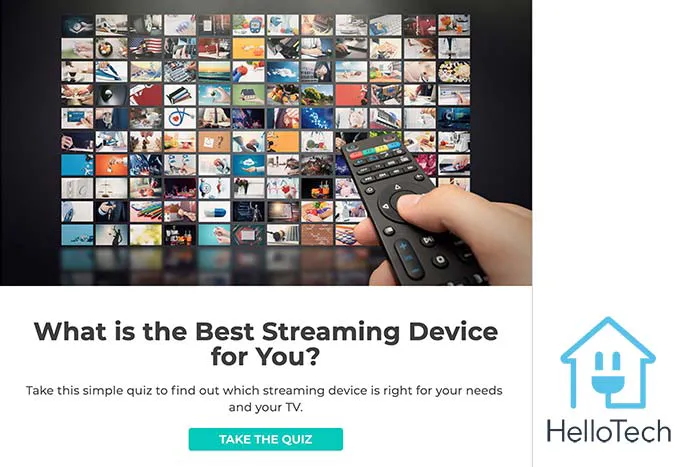 HelloTech created this Riddle personality quiz to help their users find the right streaming device for their needs and TV
HelloTech is a nationwide tech support company that leverages quizzes to both engage and educate their audience. Their product recommendation quiz uses a personality test to show each user which streaming device works best for their home theater setup and personal viewing preferences.
This Riddle personality quiz was created by HelloTech because it helps them to:
– Grow their audience – personality tests and quizzes are our quiz creator's most shared content.
– Engage their visitors – on average, visitors who take a personality test stay 41% longer on your site.
– Gather more (& better!) leads online – they added a lead form to their personality test to qualify and segment each user based on their test results.