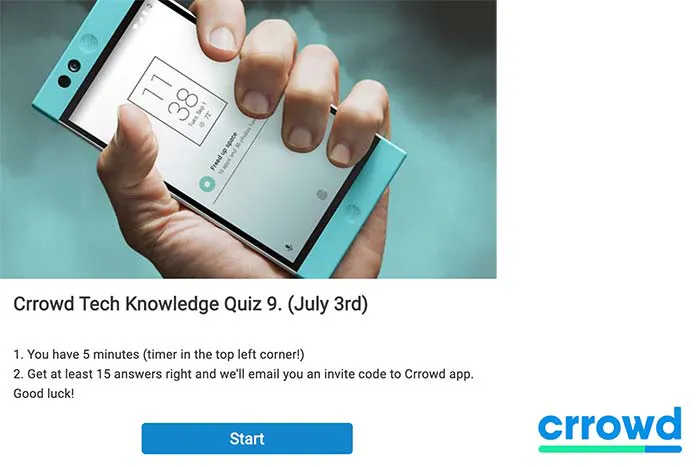 Crrowd created this Riddle quiz to test their readers' knowledge about technology.
Crrowd is based on a pretty neat concept – building a community where tech enthusiasts review the gadgets they actually own.
They use Riddle quiz maker to create a weekly 'Tech Knowledge Quiz'.
20 questions in 5 minutes – and only tech geeks who get 15+ right get emailed an invite to join the community.
This Riddle quiz was created by Crrowd so that they could:
– Grow their audience – quizzes are the most viral shared content (AdWeek)
– Engage their visitors – visitors who take a quiz stay 37% longer on your site