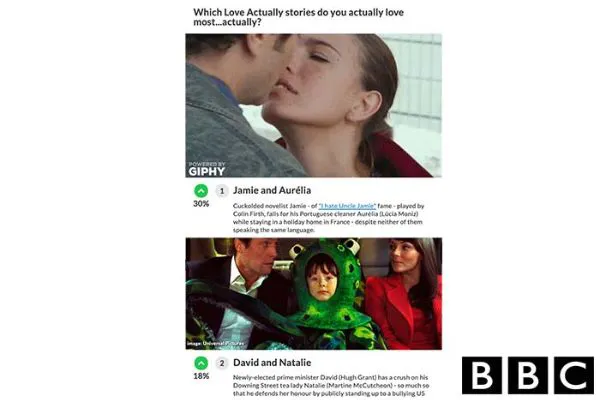 BBC three created a Riddle Upvote list about which "Love Actually" story their reader's like the most
The BBC's Three has an audience of millions of 18-34 year olds. Animated GIFs make their 'Love, Actually' listicle pop off the page – generated great engagement and social sharing.
This Riddle Upvote list was created by BBC Three because:
– Clever content teams know how important it is to get them thinking (and clicking).
– A Riddle upvote list is easy to create and embed. They had their upvote list live on their site in under five minutes.