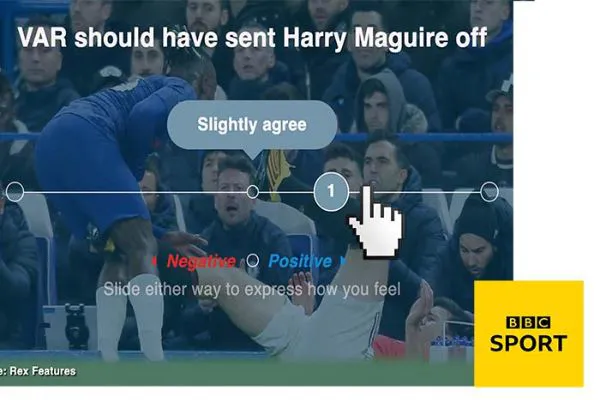 The BBC Sports' team created a Riddle reaction poll about a VAR decision in the Premier League
BBC Sport's editorial teams use our reaction polls to easily make long form articles interactive. Time is tight – but these take less than 90 seconds to create, and score 25% engagement from all their page visitors. Goal!!!
This Riddle reaction poll was created by BBC Sport because they could:
– Capture their audience's feedback quickly
– Create and embed this online poll in under 60 seconds.