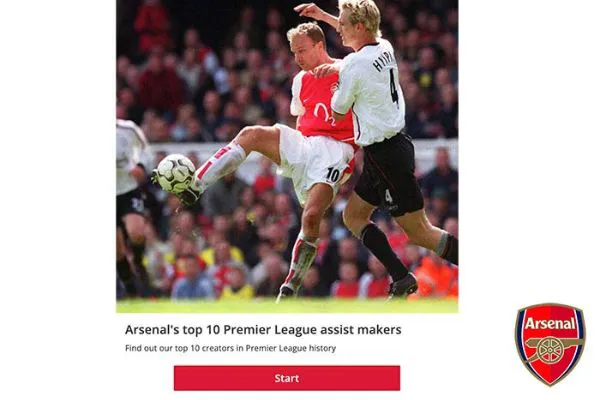 Arsenal FC created a Riddle list ranking their best assist makers in the Premier League
Football legends Arsenal FC are extremely creative – both scoring goals AND engaging fans. They rely on quizzes and listicles like this 'Top 10 assist makers" to educate their audience about their club's storied history.
This Riddle list was created by Arsenal FC so that they could:
– Turn passive articles into an active experience
– Raise time on site: easy to browse and easy to read, listicles keep your readers happily engaged on your site. On average, we've seen lists and other interactive content boost time on site by 27%.