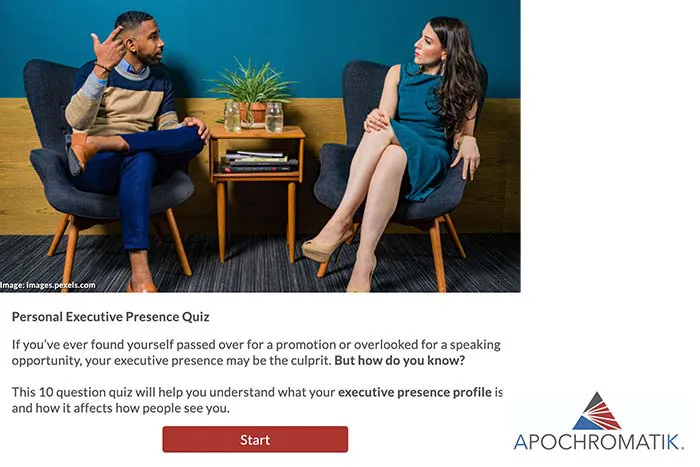 This Riddle personality quiz was created by Apochromatik to help their readers understand how their executive presence profile is
Legal and career training gurus Apochromatik created this "Personal Executive Presence Quiz" personality test – to complement their normal offline course delivery.
We have had fantastic success with pushing this quiz out – particularly in a time where the world is dealing with COVID19. It is critical to continue to work on your professional development skills. This has helped us build our email list and marketing our now-virtual course.
This Riddle personality quiz was created by Apochromatik because it helps them to:
– Grow their audience – personality tests and quizzes are our quiz creator's most shared content.
– Engage their visitors – on average, visitors who take a personality test stay 41% longer on your site.
– Gather more (& better!) leads online – they added a lead form to their personality test to qualify and segment each user based on their test results.