2
min read
There are a lot of quiz makers out there – and each has their own strengths and weaknesses. We've been in the online quiz business for over ten years, so here's our quiz creator comparison of the three biggest quiz makers today. (We've kept this impartial and objective – to help you find the best one for your particular needs.)
You can see and play the same quiz we built on each of the three quiz creators.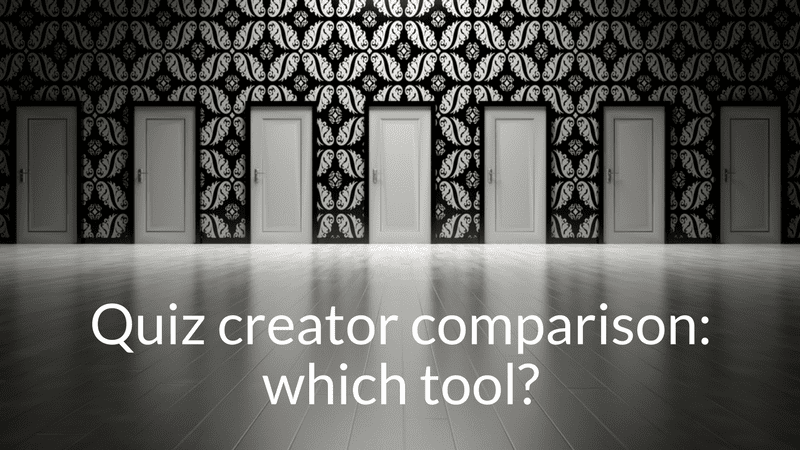 Quiz creator comparison – Riddle:
Key benefits:
Easier to create – make a quiz, lists, or polls in under 60 seconds
Actionable insights – understand your audience through collecting data with our quizzes or polls
Extensive customisation – each embedded Riddle is completely white labelled to feel organic on your site, not like a 3rd party widget
Style sheets – apply a global theme that will match your site's brand identity and look/feel, from fonts and colors to button styling and more
Quiz creator comparison – PlayBuzz:
No customization
No business intelligence or data gathering tools
Quiz creator comparison – Apester:
Good design but no customization of fonts/colors to match brand identity
No white labelling option – always would look/feel like a 3rd party widget on the USA Today site
Very limited content types
No business intelligence or data gathering tools
As I mentioned at the top, our team at Riddle have been creating online quiz tools for going on ten years now.
We've created a number of posts to help you choose the right quiz tool, as well as make the perfect online quiz or personality test. We go in-depth, sharing our tips and best practices about everything from the ideal number of questions to crafting the perfect title.
Riddle is more than just quizzes – you can also craft an interactive story, with branching logic to give each user a unique quiz experience. Plus we've include tools for quickly making engaging polls, lists, surveys, and more – all with built-in lead generation and email collection.

Any questions? Just drop us a line at hello@riddle.com – all of our team race each other to answer questions first so you'll be sure to get a quick answer. 🙂