4
min read
Riddle's online quiz maker is pretty powerful – you can customize it for a near-infinite number of uses. We've seen academics, brands, and other folks create Likert scale quizzes on Riddle to power their research efforts.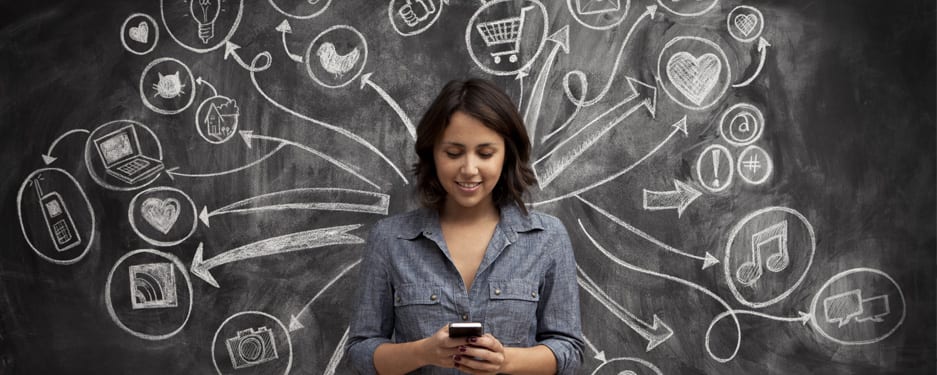 Here's how you can do the same.
Likert scale quiz: overview
"Likert what?"
We've all probably seen Likert scales in action – even if you've never heard the name.
Each Likert scale quiz asks you to select a response from a range of responses. (Here's a handy overview of the history of the Likert scale.)
Giving a range of options from 'Strongly disagree' to 'strongly agree' is a classic example of a Likert scale.

Likert scale maker: using Riddle
Creating a Likert scale quiz using Riddle's online quiz maker is easy.
Select 'personality test' (Click here for additional tips on creating personality quizzes)
Create a personality type for each result
For each question, give the same options – such as:

Strong disagree
Disagree
Neither agree or disagree
Agree
Strongly agree
(Strongly dislike to strongly like is another common scale)

Assign each answer to a particular result type.
Video: Creating a Likert scale test
Our cofounder Mike gives a quick video introduction about using Riddle as a Likert scale quiz maker:
Our reaction poll – a Likert scale quiz alternative
Did you know? We have a pre-made Likert scale option with Riddle. Our reaction polls (like the one below) let you ask a question using the Likert Scale for scoring.
Advanced scoring – Likert scale test
You will next need to play around with how much association you want to assign each answer with your Likert scale test.
Our slider represents a scale from 0 to 20.
To make it easier for the non-clinical user, we just named them from no association to weak, medium and strong association.
But if you want to get very precise with your quiz, here are the scores for each range;
0: No association
1-7: Weak association
8-14: Medium association
15-20: Strong association
Each 'tick' as you move the slider increases the points assigned for that response.
At the end of the personality quiz, our system counts up the points for each result type – then assigns the user the particular result with the most points.
Likert scale quizzes: example on Riddle
Here's a quick Likert scale quiz example I whipped up in a few minutes. Testing people's willingness to be bold with new foods, it returns one of four result types based on their answers.
Hope that helps – but just let us know if we can answer questions about Riddle's quiz creator.
You can also connect your Likert scale quiz to your data system using AWeber, Zapier or our webhook.
Drop us a message at hello@riddle.com – you won't have to wait long for a response.
We're big customer service geeks and race each other to respond first. 🙂
*******
Video transcript:
We know sometimes people like to just quickly speed-read vs. watching an entire video. So here's the transcript of our Likert scale test video we used in this post:
Hi there. My name is Mike and I'm one of the co-founders here at Riddle.
And in this video, I'm just going to give you a quick walkthrough on how you can use our personality test as a Liker scale test maker.
Here's how you do it. First, you just click on create. You just click on personality test and I actually made this template – "Are you an adventurous foodie?" – which is actually a Likert scale personality test.
So you can just copy this to your account if you want to take a look at how we created it.
Essentially what you do is you just create a couple of personality test results. In this case, we have 'scaredy cat', 'cautious chewer', 'adventurous appetite', and so on.
And then we just ask a series of questions like, "Munching on Marmite, marvelous."
(I'm not sure if you know what Marmite is, but man, it is a food that divides people. It's a yeast extract. And frankly, I think it's… interesting.)
But anyways, for each answer, if I strongly disagree, I'm going to assign 20 points to this result type "Scaredy cat", because if someone is not willing to even try this food; this actually resonates with this personality type.
And then you just go through each result type – for cautious chewer, you might give 10 points, and then you work your way all the way down.
For something like I strongly agree. Then it's the other way around – for a "Fabulous foodie:, give them 20 points because they're willing to try everything.
So essentially you just do that for each and every question and at the end, our system will count up the points and the result that has the most points we'll get there, we'll get the results.
Now I'm going to show you one other trick you can do in terms of making your Likert scale quiz a little more interesting to your audience. You can go to our customize step. What we've found is that people actually like to see all the possibilities.
You can use our personality test and our extended results overview. In this case, I'm going to show all of the personalities and the percentage that the quiz taker gets for each.
So munching on Marmite, strongly disagree. I love anchovies so I'll just go with agree here.
Chili peppers? Heck yes.
Insects? Yeah. Neither agree or disagree.
I'll skip the lead form. And then this is the result of your Likert scale test saying, "Okay, well I got 'Adventurous Appetite' and you'll see here, we have a nice call to action button.
But with these extended personality results, you'll also see, I got 36% for 'Adventurous Appetite', 27% for 'Fabulous Foodie' and so on.
It's just another option of displaying Likert scale quiz results to your users.
But there you have it. That is how you make a Likert scale test with Riddle.
If you have any questions, please always just ask us on our support chat. Myself, my co-founder Boris, our entire team race each other to respond quickly.
And I'm serious. We respond so quickly that people often think we're bots, but we're not.
We're just people who love helping out. And there's also a beer competition for the person who answers the most responses. So give us a try – we look forward to helping you out.