At Riddle, customer ideas and suggestions drive about 90% of all our new product features.
Here's the latest addition… by popular request, we added a 'scheduled close' option for polls. Many Riddle partners wanted to get their audience feedback for a certain time period – and didn't want to have to remember to go back to Riddle to turn off the poll.
Now you can launch and embed a poll on your site – and it will automatically close at any time and date you select.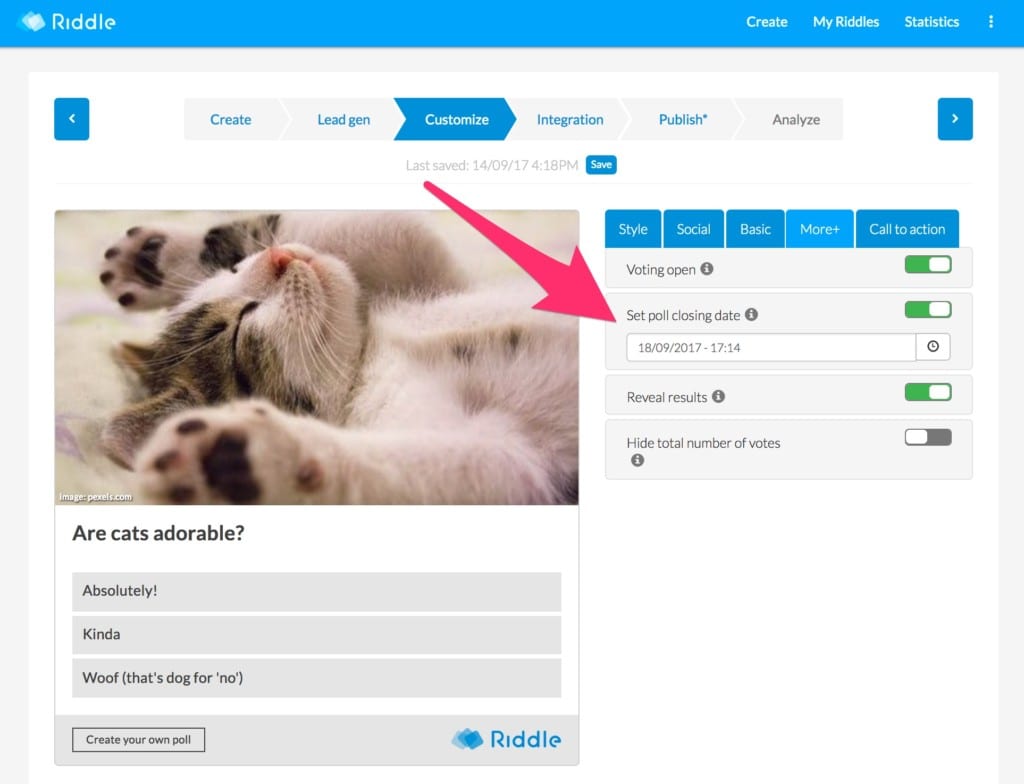 Perfect for capturing your online audience's sentiment for a specific time window – we hope you like it!
(Have your own idea? Please email us at hello@riddle.com… we read and respond to every suggestion.)